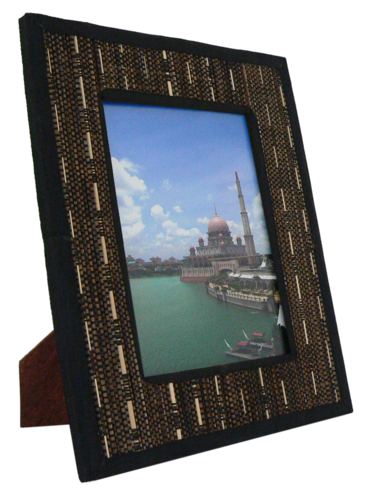 Rollover image to zoom

TAGS:
Woodworking Home Decor Frame Interior Deco Art Houseware Handmade Natural Gift Table Deco Picture Display Craft Natural Craft Cocostick Frame Cocostick 11×9
DESCRIPTION:
Cocostick is made out of the stem of coconut palm leaves. This intricately piece is beautifully hand crafted with clean crisp lines that will enhance any room in your home or offices. Making this one truly unique piece of art. A distinctive striped bark pattern that will add a touch of drama to all your photographs and fine art.

*Photo embedded is not included in the frame.
MEASUREMENT
Recommended photo size = 5R
Size: Length x Width (Inch) = 11 x 9
Opening: Length x Width (Inch) = 7 x 5
Weight (Grams) = 403